Death Penalty, U.S. Human Rights Record Take Center Stage in Geneva
October 10, 2023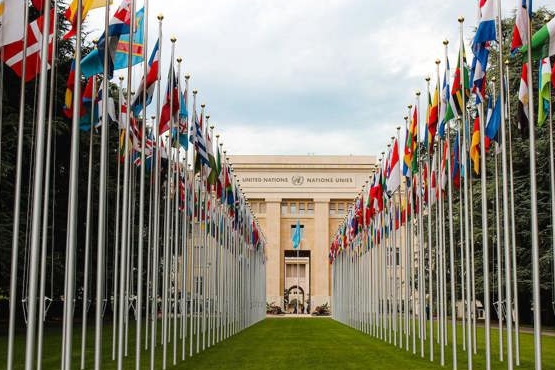 October 10th marked the twenty-first World Day Against the Death Penalty. The annual observance unifies the global abolitionist movement and mobilizes civil society, political leaders, and public opinion to seek abolition of the death penalty worldwide. World Day 2023 continued to focus attention on the connection between torture and the death penalty. The Advocates has worked with partners in the World Coalition Against the Death Penalty to bring death penalty issues before the Committee Against Torture at the United Nations.

Watch our latest CLE focusing on The Convention Against Torture & The Death Penalty.

UN advocacy against the death penalty will continue next week, as Associate International Justice Program Director Amy Bergquist heads to Geneva for the 139th session of the UN Human Rights Committee and the 86th session of the Committee on the Elimination of Discrimination Against Women (CEDAW). In addition to following up on written submissions detailing human rights violations relating to the death penalty in Malawi, South Korea, Trinidad and Tobago, and the United States, Bergquist will take part in closed door briefing with the CEDAW Committee on women and the death penalty.

The Human Rights Committee's review of the United States promises to dominate the 139th session, with U.S.-based civil society organizations turning out in force. In addition to reporting on the United States' continued use of the death penalty, The Advocates submitted reports in advance of the session detailing serious failures to respect, protect, and fulfill the human rights of Black women and girls, migrants, and victims of human trafficking.
Working with Lakeisha Lee, Chair of the Minnesota Missing and Murdered African American Women Task Force, The Advocates provided detailed information on U.S. failures to protect the human rights of Black women and girls. According to the report, somewhere between 64,000 and 75,000 Black girls and women are missing in the United States, and Black women die of homicide at twice the rate of the general population of women. Nationally, cases involving Black girls and women stay open, or remain pending, four times longer than other cases on average. In Minnesota, in 2020, 40% of domestic violence victims were Black, although they constitute less than 7% of Minnesota's population.
The Advocates also reported on continuing human rights failures endemic in the U.S. immigration system. The report details ongoing racial discrimination resulting both from the collateral immigration consequences resulting from disparities in the criminal justice system and from discriminatory immigration policies. It also identifies serious problems with the treatment of migrants, including regulations barring asylum for the majority of those who arrive at the U.S.-Mexico border, which took effect in May 2023.