Do Consular Notification Rights Matter?
October 8, 2020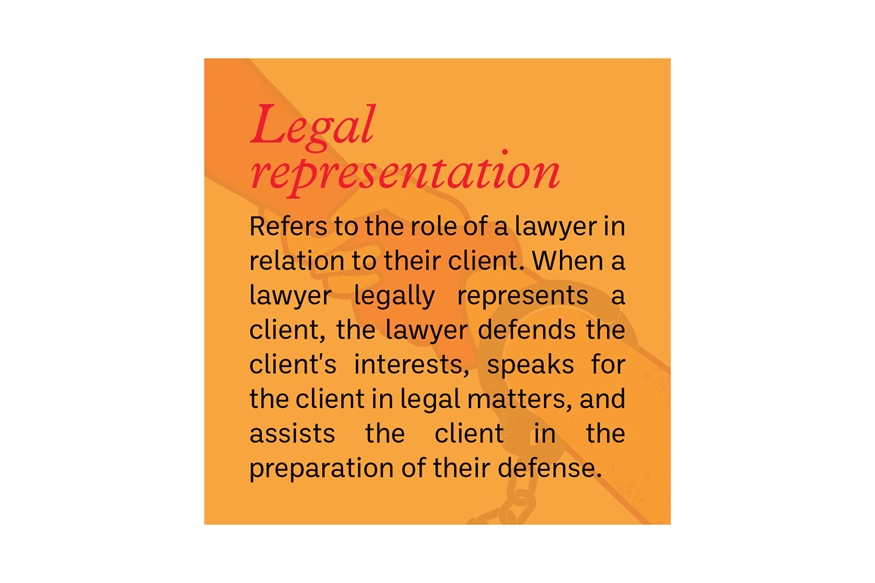 A young black man, born in Germany, moved with his family to the United States as a small child, settling in rural Alabama. Let's call him T. Although T struggled in school from the very start, and in developing the necessary skills to manage his life on a day-to-day basis, he received virtually no help – no medical, psychological, or real educational interventions to identify or develop skills to cope with what would only much later be found to be very significant disabilities. Predictably, T fell behind, left school, and drifted unsuccessfully through a series of menial jobs. When he was arrested and charged with having participated, with several other people, in a robbery murder, he was unable to explain how he had been manipulated by people who knew how to use his gullibility. He did not understand what had happened, and the State of Alabama didn't care. It charged T with capital murder and sought the death penalty.
The US death penalty system erects many barriers that impede the ability of people accused of capital crimes to adequately defend themselves. When the defendant is a foreign national, an additional barrier – one that violates international law – frequently arises. Under Article 36 of the Vienna Convention on Consular Relations, a treaty to which the US is a party, a person who is arrested or imprisoned must be notified "without delay" of his right to communicate with the consulate of his home country, and that if he so requests, his home consulate must be notified of his circumstances, also "without delay."
In dozens of US death penalty cases, this provision has been violated. In fact, the Death Penalty Information Center was able to identify only two cases of fully compliance with consular notification rights out of more than reported 130 cases it reviewed. The International Court of Justice, created by the United Nations to hear disputes between countries regarding their treaty obligations, has repeatedly held the US responsible for these failures. In cases such as the LaGrand case (Germany v. US) and the Avena case (Mexico v. US), among others, the ICJ found that foreign nationals were convicted and sentenced to death with no notification of their right to consular communication, and their home countries' consular officials only learned of their plight years later, when it was far too late for any assistance provided to be effective.
The right to have one's consulate notified, and to receive consular assistance, is far more than a mere formality. Many foreign consulates take an active approach to death penalty cases involving nationals from their countries, and if given timely notice will take steps to ensure that their nationals receive adequate representation from the very outset of the case. This involvement can be critical in US state jurisdictions where authorities often violate indigent defendants' right to effective counsel.
During my many years of private practice in Alabama, I worked on many post-conviction death penalty cases in which the most glaring problem was woefully ineffective representation provided by appointed counsel for an indigent defendant. While in some cases the appointed counsel were simply unqualified or incompetent, a huge factor in every case was the severe lack of adequate compensation and resources provided to appointed counsel by the State of Alabama. To be handled properly, a death penalty case involves many hundreds of hours of work, a tremendous amount of research, multiple pretrial motions on a wide range of issues, and access to qualified experts to address matters such as intellectual disability, mitigation evidence, and so on.
My own personal experience in T's case in Alabama demonstrates how early consular intervention can make a life-saving difference in a death penalty case. T was very poor. His appointed counsel, unlike many others I had encountered, were both quite competent and diligent, but they suffered from the same lack of resources as all others. In addition, they faced a hostile trial judge who was trying to rush the case to trial, and who made bad rulings on important issues from the outset. Fortunately, T's mother was a savvy person who notified the German consulate very early about her son's case. Consular officials reached out to an international organization that works on death penalty issues. That organization, in turn, contacted me and asked that I get involved in the case along with its staff attorney, who was not in Alabama.
Over a period of several months, my law firm and I provided pro bono support to the appointed trial team. We researched and drafted numerous pretrial motions, as well as successful mandamus petitions to overturn the trial judge's earlier rulings. We assisted the trial team in identifying, seeking funds for, and hiring the experts needed to address T's suspected intellectual disability, and ultimately filed a motion to exclude the death penalty in his case because of that disability. I'm happy to say that motion was also successful, and the trial court had little choice but to order that the death penalty be excluded. I have nothing but admiration for the hard work of the appointed lawyers in T's case, but it is fair to say that this result would not have been achieved if the German consulate had not arranged for the additional pro bono assistance T received. The meager resources the appointed lawyers were provided, and the trial court's efforts to rush them to trial before the intellectual disability case could be properly developed, would have prevented it from happening.
Want to learn more about the vital importance of access to effective and adequately resourced counsel, as well as other important issues surrounding the death penalty? Check out the resources listed below, participate in World Day Against The Death Penalty, and join The Advocates and the World Coalition Against the Death Penalty for an informative one-hour panel discussion featuring three long-time US death penalty litigators.
By Lisa Borden, staff attorney for the International Justice Program at The Advocates for Human Rights. Before joining The Advocates earlier this year, Lisa practiced law in Alabama and worked on civil rights litigation including numerous death penalty cases. Lisa was also a frequent pro bono volunteer for The Advocates while in private practice.