Michele Garnett McKenzie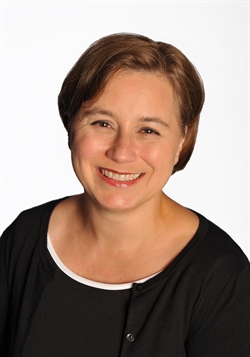 Groups:
Staff
Programs:
Advocacy
Michele Garnett McKenzie serves on the senior leadership team at The Advocates for Human Rights. She also leads the organization's research, education, and advocacy team and is responsible for The Advocates' domestic priority issues including migration, human trafficking, and policing. She joined the staff of The Advocates in 1999 as an attorney representing asylum seekers and detained immigrants and later managed the organization's immigration legal services program. Today Michele works to document and report on human rights issues and is the author of publications on human trafficking and immigrant rights. Michele also leads the organization's domestic policy advocacy, successfully working to create transformative policy change.
Michele serves on the national leadership team of the Immigration Advocates Network. She previously has served on the Minnesota Coalition Against Sexual Assault public policy committee and Minnesota Human Trafficking Task Force and as chair of Detention Watch Network. A member of the American Immigration Lawyers Association, she is admitted to practice in the State of Minnesota. She has served as an adjunct clinical faculty member of Mitchell Hamline College of Law and the University of Minnesota Law School.
Prior to joining The Advocates, Michele was in private immigration practice, and served as a judicial law clerk for the Executive Office for Immigration Review in Arizona and Nevada. She received her J.D. cum laude from the University of Minnesota Law School and her B.A. cum laude from Macalester College.
Publications
Safe Harbor for All: Results from a Statewide Strategic Planning Process in Minnesota. Minneapolis, MN: University of Minnesota, The Advocates for Human Rights, and Rainbow Research, 2019.
Asking the Right Questions: A Human Rights Approach to Ending Trafficking and Exploitation in the Workplace. Minneapolis, MN: The Advocates for Human Rights, 2016.
Moving from Exclusion to Belonging: Immigrant Rights in Minnesota Today. Minneapolis, MN: The Advocates for Human Rights, 2014.
Safe Harbor: Fulfilling Minnesota's Promise to Protect Sexually Exploited Youth. Minneapolis, MN: The Advocates for Human Rights, 2013.
"State and Local Enforcement of Immigration Law and Community Responses to Find a Better Way." Immigration and Nationality Law Handbook. 2009-2010: 1115-1130. Written by Joan Friedland, Michele Garnett McKenzie, and Lisa Johnson-Firth
Human Rights in Ethiopia: Through the Eyes of the Oromo Diaspora. Minneapolis, MN: The Advocates for Human Rights, 2009.
A House with Two Rooms: Final Report of the Truth and Reconciliation Commission of Liberia Diaspora Project. St. Paul, MN: DRI Press, 2009.
Legal Services Chapter, in Healing the Hurt: A Guide for Developing Services for Torture Survivors. Minneapolis, MN: The Center for Victims of Torture, 2005.
"Challenges Facing Asylum Seekers and the Need for Pro Bono Representation" With Equal Right (Winter 2005).