United States - Committee Against Torture - Rights of Non-Citizens - October 2014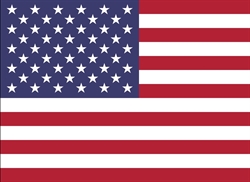 Date:
October 1, 2014
Document:
United States - Committee Against Torture - Rights of Non-Citizens - October 2014 (PDF 623.6 KB)
Country:
United States of America
Type:
Intl Mechanism Submission
Issues:
Asylum
,
Children's Rights
,
Detention
,
Due Process and Fair Trial
,
International Advocacy
,
Migrant Rights
,
Torture
,
Women's Rights
Mechanism:
UN Committee against Torture
Collaborator: Detention Watch Network

The Advocates for Human Rights and Detention Watch Network submitted a report on the rights of refugees, asylum-seekers, and non-citizens to the Committee Against Torture for its 53rd session. This will review the United States' compliance with its human rights obligations under the Convention Against Torture and Other Cruel, Inhuman or Degrading Treatment or Punishment. The report addresses the United States' failure to uphold its obligation under Article 3 of the Convention to respect the right to nonrefoulement in its immigration laws, policies, and practices. It also addresses violations of the Convention in the context of immigrant detention.
The report demonstrates that the United States' response to the recent increase in children and families fleeing Central America has violated Article 3. In particular, the adjudication mechanisms do not afford these migrants a fair hearing focused on a determination of credible fear of torture or other harms that could be grounds for protection. The government's response to the situation has emphasized deterrence of migration over protection for children and mothers seeking asylum. Unaccompanied children and mothers with children have been subject to arbitrary detention, and the government seeks to deter asylum-seekers from coming to the United States.
The report also addresses immigrant detention, demonstrating that the United States fails to meet its obligations under Article 16 of the Convention to prevent acts of cruel, inhuman, or degrading treatment or punishment in that setting. Immigration and Customs Enforcement detains migrants in detention centers, prisons, and jails using a penal model inappropriate for individuals detained on alleged civil status violations. There are no legally enforceable detention standards. Detainees are routinely subjected to cruel, inhuman, and degrading treatment because of the penal nature of the detention facilities. For example, sexual abuse of migrants in detention is a problem of serious concern.