Return to summary
United States - Human Rights Committee - Rights of Non-Citizens - Update to October 2012 Report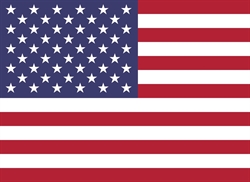 Date:
October 1, 2014
Document:
United States - Human Rights Committee - Rights of Non-Citizens - Update to October 2012 Report (PDF 388.6 KB)
Country:
United States of America
Type:
Intl Mechanism Submission
Issues:
Asylum
,
Detention
,
Due Process and Fair Trial
,
International Advocacy
,
Migrant Rights
,
Minority Rights
Mechanism:
UN Human Rights Committee
This report highlights how the United States' immigration system systematically fails to respect and protect the human rights of refugees, asylum seekers, and other non-citizens under the ICCPR. In particular, the report outlines how the U.S. immigration detention system has evolved without regard for international human rights standards. Practices such as mandatory detention, inadequate detention facilities, and automatic prosecutorial programs are particularly problematic.


The ICCPR recognizes that non-citizens are entitled to freedom from arbitrary and inhumane detention and a prompt review of their detention (article 9), and to due process and fair deportation procedures (article 13). Yet some arriving asylum-seekers, other non-citizens, and refugees waiting for their permanent residence applications to be approved are placed in mandatory detention facilities with jail-like conditions that fail to adhere to international standards.


In particular, the use of mandatory detention for certain non-citizens violates the right to humane conditions of detention. The facilities where these non-citizens are detained do not provide adequate physical and mental medical care, fresh air, access to family and legal counsel, and rehabilitation and educational services. Moreover, these detention conditions create obstacles for detainees trying to pursue legal claims, because the facilities hinder detainees' ability to gather evidence and access legal assistance.

In addition, the report addresses the use of automatic prosecutorial programs and streamlined procedures. These practices violate non-citizens' right to an individualized, case-by-case assessment and disregard their right to consideration of individualized circumstances like family ties and rights to due process, access to counsel, presentation of their case before a judge, and other important safeguards of fairness. Asylum seekers put in expedited removal proceedings subject to detention may not be released and are not entitled to bond hearing or independent review while awaiting an initial "credible fear" review. In effect, mandatory detention therefore creates the risk of re-traumatization for bona fide refugees.

The report urges the Committee to make the following recommendations to the United States government:
Halt the practice of prosecuting aliens charged with immigration offenses (e.g. unlawful entry) in the criminal justice system;
Address the increase in the population of immigration offenders in the federal criminal justice system by stopping policies and procedures such as Operation Streamline;
Terminate other federal immigration enforcement programs using state or local criminal justice systems (e.g. Secure Communities Initiative and Criminal Alien Program);
Implement enforceable standards in all detention facilities (short-term and privately contracted prisons) that respect the rights of non-citizens, including humane treatment, access to adequate physical and mental medical care, fresh air, access to family and legal counsel, and rehabilitation and educational services;
Cease the practice of detaining asylum seekers and explore community-based alternatives to detention;
Delegate screening to neutral third parties using Immigration Reform and Control Act tools; and
Address violations of ICCPR protections of non-citizens through administrative fixes whenever possible.