Ethiopia - Universal Periodic Review - Civil and Political Rights - October 2018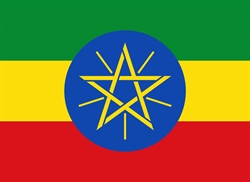 Date:
October 4, 2018
Document:
Ethiopia - Universal Periodic Review - Civil and Political Rights - October 2018 (PDF 364.5 KB)
Country:
Ethiopia
Type:
Intl Mechanism Submission
Issues:
Bias and Discrimination
,
Detention
,
Diaspora Engagement
,
Due Process and Fair Trial
,
Expression and Opinion
,
Extrajudicial Killing
,
Gender-Based Violence
,
International Advocacy
,
Minority Rights
,
Torture
,
Women's Rights
Mechanism:
Universal Periodic Review
Report Type:
Stakeholder Report
In October of 2018, the Advocates for Human Rights, in partnership with United Oromo Voices, submit a joint Stakeholder Report to the 33rd Session of the Working Group on the Universal Periodic Review concerning Ethiopia's compliance with its commitments from the Second Cycle of the Universal Periodic Review.
The report focuses on Ethiopia's failure to prohibit torture, end arbitrary detention, secure basic civil liberties, adequately execute justice, and protect women and ethnic minorities from discrimination. Clients report experiences of torture and arbitrary arrest at the hands of the government for involvement in civil society work. People involved in the opposition also faced government persecution, including home abduction and interrogation. The report addresses the 2015 and 2016 states of emergency, which the government used as a pretext to arrest individuals without restrictions. Marginalized ethnic and political groups were disproportionately targeted. The government further suppressed dissent through the Anti-Terrorism Proclamation. Oromo-led NGOs were shut down based on dubious associations with the Oromo Liberation Front. Finally, the report addresses violence against women and members of minority groups. Gender-based violence, both domestic and in detention, are common. The Oromo people face continued threats of arbitrary confiscation of land and ethnic persecution.
The report suggests possible recommendations, including that the State party:
Initiate dialogue with civil society within Ethiopia and in the diaspora with a view to establishing a transitional justice mechanism consistent with best practices and that will ensure accountability for perpetrators of gross human rights violations and crimes against humanity.
Establish independent mechanisms for reporting and investigations of unlawful detention, torture, and inhumane treatment at the hands of police and security forces.
Guarantee freedom of opinion and expression by ending surveillance, eliminating threats, and ending arbitrary arrests of political dissidents.
Ensure freedom of association by eliminating threats and ending arbitrary arrests of individuals due to their association with or familial ties to political dissidents.
Repeal the Charities and Societies Proclamation
Repeal the Anti-Terrorism Proclamation