Croatia - Committee against Torture - Domestic Violence - October 2014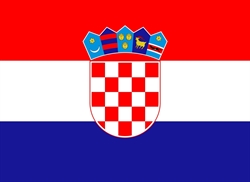 Date:
October 1, 2014
Document:
Croatia - Committee against Torture - Domestic Violence - October 2014 (PDF 387.8 KB)
Country:
Croatia
Type:
Intl Mechanism Submission
Issues:
Gender-Based Violence
,
International Advocacy
,
Torture
,
Women's Rights
Mechanism:
UN Committee against Torture
53rd Session of the Committee Against Torture (3 to 28 November 2014)

Partner: Autonomous Women's House Zagreb
The Advocates for Human Rights in collaboration with the Autonomous Women's House Zagreb submitted a report to the UN Committee Against Torture for its review of Croatia in November 2014. The report highlights the prevalence of domestic violence in Croatia and the Croatian government's failure to uphold its obligations under the Convention by holding perpetrators of domestic violence accountable and protecting victims.
The report identifies barriers that allow domestic violence to continue in Croatia. For example, dual arrests and convictions of both the perpetrator and the victim are prevalent throughout Croatia. This is a result, in part, of Croatia's domestic violence law classifying psychological and economic violence on par with physical violence. Thereby, a victim who makes verbal insults or spends too much money is held to be as culpable as the physical abuser. Moreover, judges are poorly equipped to identify the predominant aggressor; in fact, victims domestic violence have been found guilty under Croatia's Law on Protection against Domestic Violence (LPDV).
Police and judges favor psycho-social treatment programs for perpetrators over remedies that could provide immediate protection to victims, even though the effectiveness of treatment programs is dubious. Judges continue to order psycho-social treatment measures in locations where they are unavailable due to funding. Even where programs exist, there are few consequences for perpetrators who do not attend the required sessions.
The LPDV does not provide legal protection for victims of domestic violence who are in many intimate partner relationships, particularly if the partners do not have children in common or if they have not lived together for at least three years. Furthermore, Croatia's Family Law, adopted on September 1, 2014, includes dangerous provisions that punish victims and place them at risk of further violence by their abuser.