Honduras - Universal Periodic Review - Violence Against Women - October 2019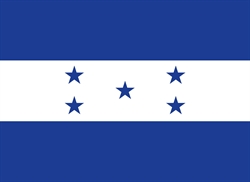 Date:
October 3, 2019
Document:
Honduras - Universal Periodic Review - Violence Against Women - October 2019 (PDF 339.3 KB)
Country:
Honduras
Type:
Intl Mechanism Submission
Issues:
Accountability 
,
Bias and Discrimination
,
Extrajudicial Killing
,
Gender-Based Violence
,
Human Rights Defenders
,
International Advocacy
,
LGBTIQ+ Rights
,
Women's Rights
Mechanism:
Universal Periodic Review
Report Type:
Stakeholder Report
The Advocates for Human Rights submitted a Stakeholder Report to the 36th Session of the Working Group on the Universal Periodic Review on violence against women in Honduras on October 19th, 2019.
Since the last UPR review, despite legislative and institutional changes, lack of accountability for human rights abuses is pervasive. 27% of women between 15 and 49 reported domestic violence and 95% of crimes of femicide end in no accountability for perpetrators. A 2006 Reformed Law on Violence Against Women is the only existing legislation to combat violence against women, and only issues community service in the first instance if a violator is caught.
Despite agreement to help reduce discrimination against LGBTI people, no implementation has been made. Honduras does not hold perpetrators accountable for violence against the LGBTI community and human rights defenders, including murders. Honduras also does not give the community legitimacy in the legal system, denying marriage and name changes.
Recommendations to the government of Honduras include:
Implement the Human Rights Council 2017 recommendations on gender-based violence and freedom of expression, 2016 recommendations of the Committee against torture on gender-based violence and the 2016 Committee on the Elimination of Discrimination against women recommendations.
Legalize LGBTI name changes, adoption and marriage. Adopt legal recognition of transgender individuals without a doctor.
End impunity for femicide, domestic violence, rape, and sexual assault by ensuring accountability through strengthening criminal justice sector responses.
Ensure that a comprehensive program to protect women from violence is enacted including shelters, support workers for victims, and training for criminal justice sector and implementation of the Reformed Law on Violence Against Women.