Honduras - CEDAW (List of Issues) - Violence Against Women - January 2016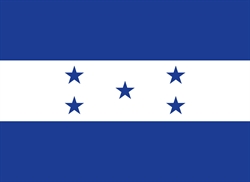 Date:
January 1, 2016
Document:
Honduras - CEDAW (List of Issues) - Violence Against Women - January 2016 (PDF 373.8 KB)
Country:
Honduras
Type:
Intl Mechanism Submission
Issues:
Asylum
,
Bias and Discrimination
,
Diaspora Engagement
,
Gender-Based Violence
,
International Advocacy
,
Policing
,
Women's Rights
Mechanism:
UN Committee on the Elimination of Discrimination against Women
Report Type:
List of Issues
The Advocates for Human Rights ("The Advocates") submitted a list of issues report for the 68th session of the Pre-sessional Working Group of the Committee on the Elimination of Discrimination Against Women regarding Honduras' failure to comply with the Convention on the Elimination of all forms of Discrimination Against Women.
Since its last review, Honduras has made a few legislative efforts to address gender-based violence; however, conditions for women have worsened. Violence against women remains widespread and systematic in Honduras, and it affects women and girls in numerous ways. Within the country, there are alarmingly high levels of gun violence, incestuous abuse of girls, domestic violence, femicide, disappearances, and sexual violence that continue to rise. Honduran women face gender-based violence at the hands of many people, including relatives, strangers, gang members, and intimate partners. Women struggle to find refuge from these abuses, as fleeing to another part of Honduras often provides no relief. Women also experience barriers to bringing their cases to justice for fear of retribution and lack of sufficient police response. Instead of providing protection, police and other systems actors encourage reconciliation with the abuser.
In its case intake process, The Advocates has seen a dramatic increase in the number of Honduran women who have fled gender-based violence in order to seek asylum in the United States. The Honduran government has systemically failed to protect women from the entrenched patriarchal culture that perpetuates and emboldens violence against women. The Advocates suggests various questions be asked of the Honduran government, covering the following subject matter: their criminal justice response and reparations for victims or violence, creation of a comprehensive program to protect women from violence and resources to support them, just implementation of the law to prevent further acts of violence, reformation of laws to prohibit firearms for people with complaints of violence against them, and the enactment of all-encompassing legislation to ensure women can bring their cases to justice.