Indonesia - Committee on the Elimination of Discrimination Against Women - Death Penalty - June 2020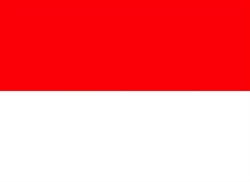 Date:
June 15, 2020
Document:
indonesia_cedaw_loi_tahr_wcadp_final.pdf (PDF 341.8 KB)
Country:
Indonesia
Type:
Intl Mechanism Submission
Issues:
Bias and Discrimination
,
Death Penalty
,
Detention
,
Gender-Based Violence
,
International Advocacy
,
Torture
,
Women's Rights
Mechanism:
UN Committee on the Elimination of Discrimination against Women
Report Type:
List of Issues
On June 15, 2020, The Advocates for Human Rights along with The World Coalition Against the Death Penalty, the Institute for Criminal Justice Reform, the Commission for Disappeared and Victims of Violence, the Anti-Death Penalty Asia Network, Harm Reduction International, and Ensemble Contre la Peine de Mort (Together Against the Death Penalty) submitted a report for the 78th Session of the Committee on the Elimination of Discrimination Against Women. The report focuses on the use of the death penalty in Indonesia.
Indonesian law authorizes the use of the death penalty for aggravated murder, drug- and terrorism-related offenses, sexual abuse of children, treason, aviation crimes, corruption, and subversion. Since 2013, Indonesia had executed 23 people, all of whom were sentenced on drug-related charges. Further, Indonesia disproportionately imposes the death penalty on women, particularly for drug-related offenses.
Individuals charged with crimes in Indonesia, particularly women, face a biased judiciary and inhumane detention conditions. Indonesian law does not distinguish between drug dealing and personal use of drugs. The criminal justice system also fails to account for mitigating evidence such as gender-based violence and coercion, duress, and intent. As a result, many innocent women have been executed. Moreover, reports indicate that detainees—especially foreign nationals—do not have access to adequate food supplies or medical care while in detention.
The authors conclude this report with a list of suggested questions for the Government of Indonesia. These questions include:
What steps is the State Party taking to abolish or restrict application of the death penalty for drug-related offenses?

What is the status of the draft Criminal Code introduced in 2015, and what steps are being taken to reduce the number of crimes that are eligible for a death sentence?

What measures does the State Party take to ensure that courts do not impose death sentences on women who are vulnerable drug couriers coerced or tricked into trafficking drugs?

What policies are in place to ensure that women under sentence of death have timely access to general and female-specific healthcare and counseling, including mental health care, free of charge, and that menstruating women have access to sanitary products, soap, and water free of charge?