Return to summary
Tunisia - Human Rights Council - Women's Rights - September 2016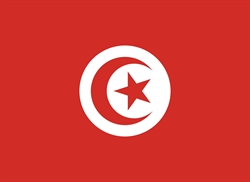 Date:
September 1, 2016
Document:
Tunisia - Human Rights Council - Women's Rights - September 2016 (PDF 379.7 KB)
Country:
Tunisia
Type:
Intl Mechanism Submission
Issues:
Economic, Social and Cultural Rights
,
Gender-Based Violence
,
Human Trafficking
,
International Advocacy
,
Women's Rights
Mechanism:
Universal Periodic Review
Report Type:
Stakeholder Report
Tunisia: Women's Rights
Joint Stakeholder Report for the United Nations Universal Periodic Review, 27th Session of the Working Group (April–May 2017)

Partner: MRA Mobilising for Rights Associates
During its 2012 Universal Periodic Review, Tunisia accepted recommendations from numerous countries to adopt new legislation and develop mechanisms to address violence against women, domestic violence, discrimination against women (including in personal legal status, marriage and child custody), and trafficking. As of the date of the submission of this report, Tunisia has taken limited steps or none at all to implement these recommendations.
Violence against women in Tunisia is widespread and systemic. Within the country there are high levels of domestic violence, physical violence, and sexual violence, and as of the date of submission of this report, the country lacks comprehensive legislation to combat violence against women. In 2010, it was reported that "one in six married women has faced sexual violence at least once in her life, mostly by her intimate partner. In the same year, 47.6 percent of Tunisian women ages 18 to 64 had been subjected to at least one form of violence in their lives. Legal, cultural and social norms often result in inadequate law enforcement response in cases of violence against women, either refusing to file complaints or, if the perpetrator is a spouse, pressuring the victims to reconcile privately with the offender rather than take legal action.