Return to summary
Tunisia - Committee on Economic, Social and Cultural Rights - Violence Against Women - January 2016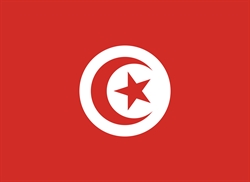 Date:
January 1, 2016
Document:
Tunisia - Committee on Economic, Social and Cultural Rights - Violence Against Women - January 2016 (PDF 357.8 KB)
Country:
Tunisia
Type:
Intl Mechanism Submission
Issues:
Bias and Discrimination
,
Children's Rights
,
Economic, Social and Cultural Rights
,
Gender-Based Violence
,
International Advocacy
,
Women's Rights
Mechanism:
UN Committee on Economic, Social and Cultural Rights
Report Type:
List of Issues
The Advocates for Human Rights and the international non-governmental organization MRA Mobilising for Rights Associates submitted a joint report to the Committee on Economic, Social and Cultural Rights for the 57th Session's Pre-Sessional Working Group, which will take place in March 2016, for the Committee's upcoming review of Tunisia's compliance with its obligations under the International Covenant on Economic, Social and Cultural Rights (CESCR).
Violence against women is a widespread problem in Tunisia. According to a survey conducted by the Tunisian National Office of Family and Population, 47.6 percent of women ages 18 to 64 have been subjected to at least one form of violence in their lives. The situation has worsened since the revolution in 2011, raising additional concerns for the future development of women's rights.
Tunisia's constitution of 2014 promotes the protection of women's rights, but the country has no specific legislation addressing violence against women. Currently, violence against women is covered under the outdated, generally applicable provisions of the Penal Code. The Code does not provide sanctions for psychological or economic violence, and does not criminalize marital rape. According to the Ministry of Justice, 65-72 percent of publicly prosecuted complaints alleging marital violence are withdrawn or dismissed. Moreover, women report a lack of trust and confidence in the justice system, resulting in underreporting of cases of violence. Burdensome evidentiary requirements and lack of sufficient housing and shelter programs for survivors of violence prevent victims from pursuing their legal rights.
Despite the abolishment of polygamy, the UN Working Group on the Issue of Discrimination against Women in Law and in Practice expressed concern about the increased acceptance of customary marriages, which circumvent the formal system and put women in vulnerable situations. Tunisian law also allows minors to marry with judicial authorization, allowing rapists to escape punishment by marrying their minor victims. Additionally, the laws regarding the protection against sexual harassment are inadequate. For example, a woman who files a complaint for sexual harassment could potentially be sued for defamation and even criminally prosecuted.
The Advocates and the MRA offered recommendations to the Committee for its list of issues and included a list of suggested questions the Committee should pose during its review of Tunisia's compliance with its obligations under CECSR.