The Advocates Gathers Stories from Human Rights Defenders in Ukraine
March 31, 2022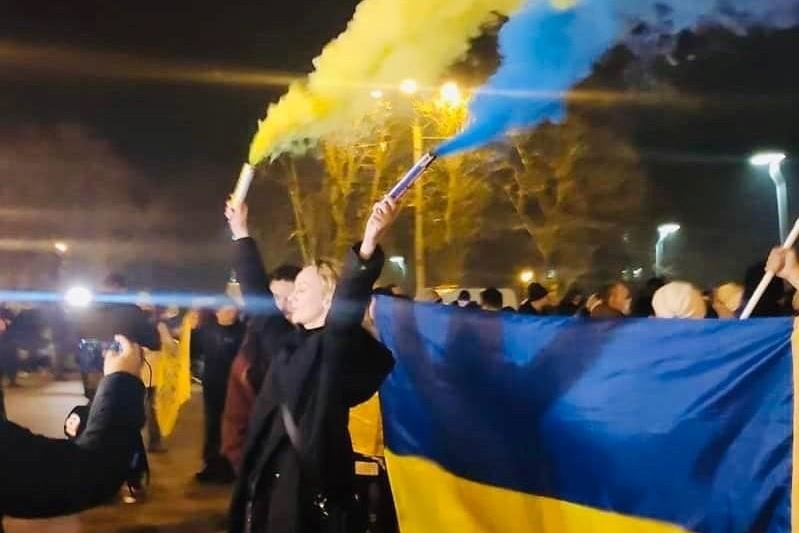 FOR IMMEDIATE RELEASE
Media Contact: Rosalyn Park, Director, Women's Human Rights Program
rpark@advrights.org; 612.203.9500

(Minneapolis, March 31, 2022). The Minneapolis-based, non-profit organization The Advocates for Human Rights is gathering firsthand accounts of the experiences of women's human rights defenders (HRDs) in Ukraine. Before the war, these women worked as activists ending violence against women, stopping climate change, assisting homeless women, and other social justice issues. Today, they find themselves having narrowly escaped bombs, suffering, and death - and as survivors, they are ready to come forward and share what they survived. Through one-on-one conversations with The Advocates, we are collecting these brave activists' stories of fleeing on a train from Kiev, contacting family members and friends who are trapped without food or water, and running to shelter as they hear bomb sirens.
For some of these women, this is not the first - but the second time - they are displaced by conflict and made homeless. One activist, Diana, shared a photo of her housekeys: "Here are the keys from my apartment in Mariupol on Peace Avenue, and from an art space we founded with friends. We had a beautiful apartment near the drama theater, and we had a wonderful art space where hundreds of teenagers felt at home and learned creative industries. Now these keys lead to burned and ruined places in Mariupol, and there, somewhere under the ruins, lay another key from my Donetsk apartment, the first home taken from me by Russia 8 years ago. And that was also a beautiful space on the avenue of Donbas Liberation. Homes I will never see again."
The Advocates is collecting these stories to give voice to Ukrainian women's experiences and send a message to them and the world that their individual stories matter, are important, and are heard. And where these accounts reveal instances of war crimes, crimes against humanity, and genocide, we will forward this information to the United Nations and the Prosecutor of the International Criminal Court, who has opened an investigation into the situation in Ukraine. For Ukrainians living in Minnesota who have family back home in Ukraine and want to share their stories, The Advocates for Human Rights invites them to reach out to us and asks the local media to help publicize our outreach.
About The Advocates for Human Rights | Envisioning a world in which every person lives with dignity, freedom, justice, equality, and peace, The Advocates works to change systems and conditions that cause human rights abuses. The Advocates investigates and exposes human rights violations; represents people seeking asylum; trains and assists human rights defenders; and develops partnerships and mobilizes volunteers to address some of the most pressing issues of our time. The Advocates works with pro bono attorneys to provide free legal services to more than 1,000 migrants who are victims of human rights abuses.