Return to summary
United States - UN Working Group on Arbitrary Detention - January 2014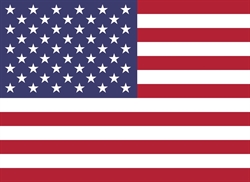 Date:
January 20, 2014
Document:
United States - UN Working Group on Arbitrary Detention - January 2014 (PDF 94.2 KB)
Country:
United States of America
Type:
Intl Mechanism Submission
Issues:
Bias and Discrimination
,
Detention
,
International Advocacy
,
Migrant Rights
,
Racial Justice
Mechanism:
UN Working Group on Arbitrary Detention
The United States' immigration detention system is based on a penal model of corrections that fails to address the needs of a population detained for civil status violations. The reliance on detention reflects broader U.S. trends of racial discrimination, mass incarceration, and criminalization of migration. This report offers recommendations to bring the U.S. immigration detention system into compliance with international human rights standards. Collaborator: Detention Watch Network.