Russian Federation - Human Rights Committee (List of Issues) - LGBTIQ+ Rights - June 2020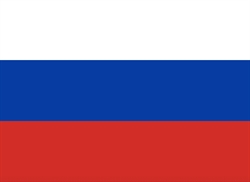 Date:
June 1, 2020
Document:
Russian Federation - Human Rights Committee (List of Issues) - LGBTIQ+ Rights (PDF 296.8 KB)
Country:
Russian Federation
Type:
Intl Mechanism Submission
Issues:
Bias and Discrimination
,
Expression and Opinion
,
Extrajudicial Killing
,
International Advocacy
,
LGBTIQ+ Rights
,
Torture
Mechanism:
UN Human Rights Committee
Report Type:
List of Issues
The Advocates for Human Rights, in collaboration with the Moscow Community Center for LGBT+ Initiatives, submitted a?Suggested List of Issues?report for the?78th Session of the Committee on the Elimination of Discrimination against Women. This report focuses on discrimination?based on?sexual orientation,?gender ?identity, and?gender? expression.?
The Russian Government's stance?regarding LGBTI relationships is that they are threat to traditional families. This rhetoric has led to an increase in the frequency of physical, legal, and emotion oppression of LBGTI individuals, particularly LBT women.?Russian authorities continue to engage in and?perpetuate?widespread discrimination of LBT?women. Due to the global lockdown procedures to combat the COVID-19 pandemic, the risk for abuse and persecution has increased in recent months.
The situation in Chechnya is particularly dire; Russian authorities have encouraged the Chechen government to prosecute and torture people who are allegedly engaged in separatist activities. In the name of eliminating dissent, hundreds of LGBTI individuals have been arrested and tortured for their sexual orientation. While gay and bisexual men?can?leave the region, LBT?women are fully controlled by their male relatives and are therefore at a higher risk for abuse. Many have been threatened with?"corrective rape"?or?"honor killings."?
Persecution is also prevalent in the workplace, in healthcare, housing,?access to privacy online, and?parental rights,?among others. The Russian government has refused to amend the ban on?'non-traditional'?sexual practices and continues to push for new legislation to define marriage as the union between a man and a woman, which would effectively ban same-sex marriage.
The?authors?of the report?provided?a list of suggested question to the Russian Government.?These suggested questions?include:?
What measures has the State Party taken to ensure that women and girls are not denied access to healthcare or housing based on their sexual orientation, gender identity, or gender expression??
What measures have been taken to prevent the law prohibiting promotion of non-traditional sexual relations to minors from being used to target LBT individuals?
What measures have been taken to protect LBT individuals from?"honor killings"?in Chechnya? Have any members of law enforcement been held accountable for encouraging these extrajudicial killings, or individuals prosecuted for committing them? Please list all applicable cases, and the outcome of each case.?