Human Rights Tools for a Changing World - UN Advocacy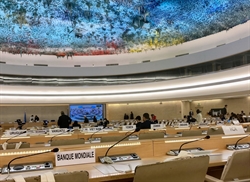 Date:
November 4, 2022
Document:
Click here to see the chapter (PDF 2.1 MB)
Country:
All
Type:
Manual
Issues:
International Advocacy
This chapter provides advocates with practical information on how to do advocacy work at the United Nations. It includes information on charter-based human rights mechanisms, or the parts of the United Nations that applies to all Member States regardless of which treaties they have ratified, such as the Universal Periodic Review, the Human Rights Council, and the Third Committee. It also covers treaty-based human rights mechanisms, or the human rights committees that are only applicable to Member States who have ratified specific treaties.